/
/
Chess Club
Last modified: January 10, 2020
Chess Club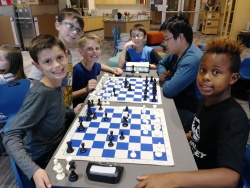 Who: K-6th graders
When:  Tuesday
Time:  3:30-4:30
Where:  Room #121
Class starts:  January 8
Class instructor:  Michael Salisbury
Come learn to play chess and practice your skills with your classmates.  We will have a Chess Tournament toward the end of the school year after students have had a chance to learn and practice some techniques and strategies.
Some of the benefits of children learning to play chess include: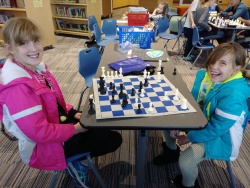 Improves memory and concentration
Enhances reading and math skills
Fosters logic, critical thinking and creativity
Encourages and rewards hard work
RULES
I will play chess at Chess Club meetings.  I will not participate in any other activity during this time.
I will sign in when I arrive at Chess Club, and will stay until Chess Club is over.  Permission from a parent or guardian is needed for early dismissal.
I will treat the chess equipment with respect, put away my chess games, and pick up after myself.
I will treat others with respect and follow rules of good sportsmanship.