/
/
Welcome to the Edgemont Before/after School Program!
Last modified: March 31, 2020
Welcome to the Edgemont Before/after School Program!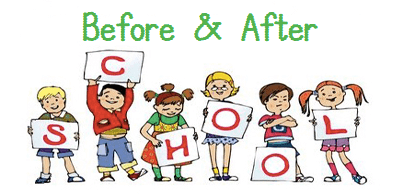 To help support our school community during this time of uncharted territory of online education, we will be posting ideas of projects and activities that you can do as a family or that your children can do on their own or with minimal supervision.  Our hope is that these ideas will help provide some balance in your home and life in the coming days and weeks.  We sincerely hope that you feel safe, well and at peace during this time of uncertainty.
Please know that these ideas are purely optional.  They are intended to help relieve not add to any stress you may be feeling as you deal with adjusting schedules and workloads.  Our desire is to provide you with ideas that meet your children's interests and help facilitate and enrich each student's educational experience.  Please be aware that many of the ideas listed below are links to external webpages, blogs and/or youtube videos that have targeted ads.  I have tried to vet and make sure everything we're sharing is kid/family friendly but have no control over the ads that may pop up in the sidebars.   We will try to update and add to this list each week so keep checking back to see what's new!  Also, I would love to hear back from you if you are enjoying some of these activities or if you have other areas of interest that we can help find ideas!  Please send feedback to angelac@provo.edu
3/31/2020 On Friday, April 3, 12 noon Sub Zero Ice Cream in Provo will be performing a fun series of STEM style experiments live on their facebook page.
3/30/2020 Hope you all had a wonderful weekend!  Here are some new ideas for you to try out:
Girls Who Code has shared some Beginner and Beginner/Intermediate coding activities.
Beetbox has a variety of free activities on their Parent Resource page.
3/26/2020 Provo City Library has a Cabin Fever Storytime weekdays at 11:00am live.  They also have free Let's Learn Guides where you can learn a new skill such as guitar, coding, or stop motion animation.  Some of the classes require creating an account using your library card.
3/25/2020 Our Canyon Crest librarian shared this with us this morning.  The following three websites have granted free access to all ebooks and databases through June 2020:  Abdo Digital Bookshelf has an Elementary digital bookshelf PreK-8,   Secondary digital bookshelf 5-12, and  Online Research for Beginning Readers.
Provo City Library also has an extensive online collection of ebooks and audiobooks
3/23/2020  Here's a list of more virtual opportunities and other ideas I just came across today:
Harry Potter at the British Museum.   Explore the world of Hogwarts and more!
Virtual Marine Biology Camp-Whale experts launch a free, virtual marine biology camp to entertain and inform kids.
Google Arts and Culture/Museums-Choose any featured museum and tour its collection virtually.
Take a virtual field trip to spend an hour watching some animals do their thing.  Zoos and Aquariums Offering Streaming:  Cinncinatti Zoo, Georgia Aquarium,  Houston Zoo, Monterey Bay Aquarium,  San Diego Zoo and  ZooAtlanta Panda cam.
Hidden Worlds of the National Parks-Follow rangers and trails during online exhibitions and tours at America's parks at Google Arts and Culture/National Parks or take tours on Google Earth.
Filmed on Stage and Amazon Prime are both streaming musicals and plays for free.  I suggest parents pre-screen these sources so I have not included the links.  These are being updated daily.  Some of the ones I saw available today are Lion King, Phantom of the Opera, The King and I and many others.
Creative Writing
Becca has been teaching our after school Creative Writing class at Edgemont.  The kids love her and her class has grown steadily over the year.  She has created an online component and anyone is invited to join:  https://www.instagram.com/beccaswritingclub/
Art
This is a well known art teacher who offers daily "draw and paint along" videos on her facebook page:  facebook.com/DeepSpaceSparklePage.
Many art museums and historic sites are posting free online Virtual tours.  These are a few that I'm aware of:  The Louvre, Sistine Chapel, Guggenheim Museum, Van Gogh Museum. The Great Wall of China, Yosemite National Park, Yellowstone National Park, Smithsonian, Museum of Modern Art, British Museum, San Diego Zoo.
The Metropolitan Opera House is streaming free Live in HD presentations each night.
Cassie Stephens' blog has some great art ideas planned specifically for kids that are home right now because of the corona virus.
The Artful Parent has easy and fun kid-friendly arts and crafts.
Red Ted Art has lots of crafts and art activities. The videos are great for kids that want to do art projects independently.
Babble Dabble Do has some science based art projects.
STEM Science/Space
New ideas from Mrs. R:  https://docs.google.com/document/d/1LtpwdHlRarhglsNoVZKuF82Ubt8fdNFvto80O3tMTZY/edit?usp=sharing
Making slime is always a hit.  Here are 3 recipes:
Simple Slime https://drive.google.com/file/d/1s61dArnEKpVw3QjjWxTJR1G5O7KmDfEv/view?usp=sharing
Oobleck  https://drive.google.com/file/d/1IycIeHoBtR5-hQ5uvDFwgUWGP-daD272/view?usp=sharing
Slime (without Borax)  https://drive.google.com/file/d/17prI2e8rq8F8cnpMcmeTpO4FozINKylB/view?usp=sharing
NASA has Skywatching tips, Spot the Station-(International Space Station) and NASA STEM at Home projects.