Principal's Message
Welcome to a New School Year
February 20th, 2019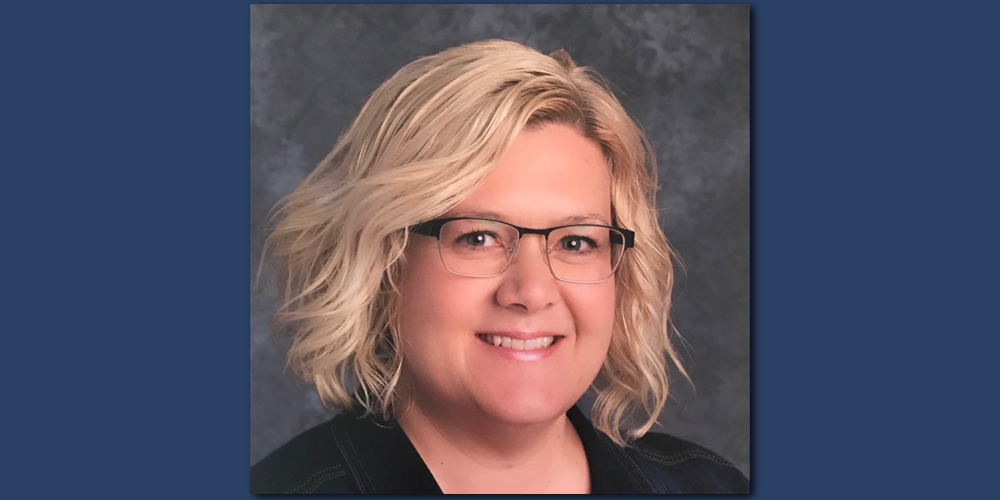 Dear Edgemont Parents and Students,
Welcome to an new school year! We hope you all had a wonderful summer. This summer we saw the movie Incredibles 2 and Harmony and I also got to spend some time in Disneyland and ride the new Incredibles Roller Coaster. It was so fun and helped to inspire the theme for this year at Edgemont Elementary School. The theme is "Be Incredible in All You Do!" The way all of the students and faculty at Edgemont will "Be Incredible in All We Do" is by remembering the traits of each of the characters from tl1e movies.
Mr. Incredible will remind us of our overall theme of "Be Incredible" at Edgemont.
Mrs. Incredible will remind us to be flexible in life. Life and school bring changes each day and we can embrace them and always do our best.
Violet Incredible will remind us that we need to "shield" ourselves from negative influences and work together as a team.
Dash Incredible will remind us to "race" through our day with enthusiasm looking for ways to help those around us.
Jack Jack Incredible will remind us to persevere and work hard when things seem tough or we don't understand things, and in the end we get "cookie num nums" that we call learning, making friends, and creating a great place to go to school. There may also be some actual "cookie nums nums" involved too.
Edna Mode will remind us to not let the past shape or influence our present or future. There is potential in the now and future. Her quote is one I always love, "I never look back darling, it distracts me from the now."
Frozen will remind us to "stay cool" under pressure.
As we start the school year we will talk more with the students, parents and faculty about our vision of "Being Incredible" at Edgemont. Watch for more information to come about our "Be Incredible" theme this year.
First grade only will be having early out days August 15-22 at 1 :30 pm for testing this year. This is a change fro1n previous years. Please watch for more information in your email and on our website to sign up for 1st grade testing. Parents will need to accompany their child for the testing. The teacher will be sharing tl1e testing information with the parent during that tii11e. We also hope that the early outs for these 6 days will help ease the transition from Kinder to 1st grade French immersion for our 1st grade French students.
Kindergarten testing will be August 15-20. Please watch for a link in your email and on our school website to sign up for testing times. The first day of Kindergarten will be Wednesday, August 22.
Additionally, here are some important back to school dates to put on your calendar. Be sure to check our school website and calendar for updated events. You can even add it to your own Google calendar by clicking the plus sign at the bottom of the calendar on our school website. Important Back to School Dates
Monday, August 13 5:00-6:30 pm – Back to School Night
Wednesday, August 15 – First Day of School – School starts 8:40 am and is out at 3:20 pm for 2nd – 6th and 1:30 for 1st grade.
Wednesday, August 15-22 – 1st Grade Early out at 1:30 pm for testing. Please watch for information from the 1st grade teachers about sign up times for testing.
Wednesday August 15-20 – Kindergarten testing. Please watch for more information about sign ups.
Wednesday, August 22 – 1st day of school for Kindergarten
If you haven't signed up to be a part of our PTA, we'd love to have you participate. Look for a sign up table at Back to School Night. There are lots of great events that PT A helps with at our school that can use lots of volunteers. We sure appreciate them!
As you drop off and pick up your students to and from school please remember the following:
Enter at the west entrance and exit at the east entrance.
Please drive slowly through the driveway, kids don't often see cars coming and can run out in the road.
Remember to keep the bus lane (right side of the driveway) open until the bus has pulled in.
Until the bus comes, please wait on the left side of the driveway and pull all the way up so we can fit as many cars as possible in the driveway.
Please don't park in the middle lane. This is a pull through lane.
Always stop at the crosswalk to let students and adults cross.
Never let your child walk across the driveway into traffic to come to your car if you are in the middle or left side of the driveway. They must cross at the cross walk and walk down the sidewalk to your car.
No loading of children in the middle lane. You must be parked on the right or left hand side of the driveway to load children.
Once you have loaded your children in the car, carefully pull to the middle to drive through and follow the crossing guards directions.
Thanks for your help. This will keep all of our Edgemont students, parents, and faculty safe!
Before school starts, please log on to PowerSchool https://grades.provo.edu/public/ and update your registration information. It is important for the school to have updated address, e1nail, pho11e numbers and emergency co11tact information. This is also a good way to keep tabs on student grades, and assignments. If you don't have an account yet, you can set it up at the link above. Once you're there, click on Create Parent Account. You will need your child's student 11umber and birthday. Please call our fro11t office if you need help with setting this up.
Enjoy the last days of summer vacation and we'll see you on Monday, August 13 at 5:30 pm for Back to School Night and then Wednesday, August 15 for the first day of school. Get ready to "Be Incredible" at Edgemont!
Sincerely, Gaye Gibbs, Principal Harmony Kartchner, Facilitator