/
/
Welcome to Madame Baraketse's class Website
Last modified: October 6, 2020
Welcome to Madame Baraketse's class Website
Bienvenue sur le site de Madame Baraketse!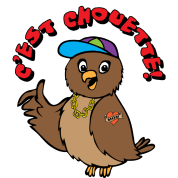 Upcoming Announcements
Food Drive going on this week–Each grade level has a barrel in the front lobby.
Dec. 14th at 11:00 am: Christmas party
Dec. 14th 6-7 pm: Choir, Recorders, and Ukulele Performance
Dec. 14th at 7-7:30 pm: Band and Orchestra Performance
Dec. 15th at 9:15 am: 1st grade Christmas Sing-parents invited.
Useful Links
What will your child learn in French this year?
More about dual immersion
Sampling of French Educational Websites